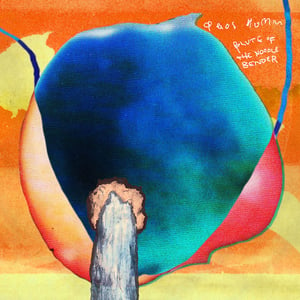 £

10.00 - On Sale
On March 17th Howling Owl Records will join forces with Stolen Body Records to release 3 piece experimental psych band Taos Humm's long awaited debut album 'Flute Of The Noodle Bender'
VELOCIRAPTORTOISE >>>
https://www.youtube.com/watch?v=Nvm5KdPhiUQ
Taos Humm are a Bristol based experimental rock band that draw sounds and influence from an amalgam of decades and genres, combined through psychedelic sound palette. Sunny-Joe Paradisos, Matt Robbins and Edward Penfold have spent the years since meeting in the city building a reputation for their mercurial and electrifying live shows, toured Europe several times and had sporadic releases on Stolen Body and Howling Owl.
Flute Of The Noodle bender has been a long time coming but this was a
record that needed to brew. From the urgent bass line grab of 'Hi Hats Are For Post Punk Heroes' to 'Son Song's hypnotic lollop into kaleidoscope haze,it is an album that retains the urgency of their oft-erratic live shows but also highlights a sophistication to their song writing that reveals abundant
ingenuity.
Matt and Sunny also play in Edward Penfold's solo project, who's debut
album Caulkhead came out earlier in 2016 on Stolen Body to great critical
acclaim.
They will be touring the UK and Europe to support the release of their
upcoming album throughout 2017.